State of the Art Wine Storage
Unparalleled Boutique-Style Service
Ask about our new customer specials or call today for a tour.
Our Hours
Our dedicated, boutique-style wine storage facility is open from 10am–5pm, Monday–Friday.
Saturdays- Appointment Only. Please call 941-704-0404 to schedule. Clients have private entry access 24/7, 365 days a year via their client keycard. Call us today for details.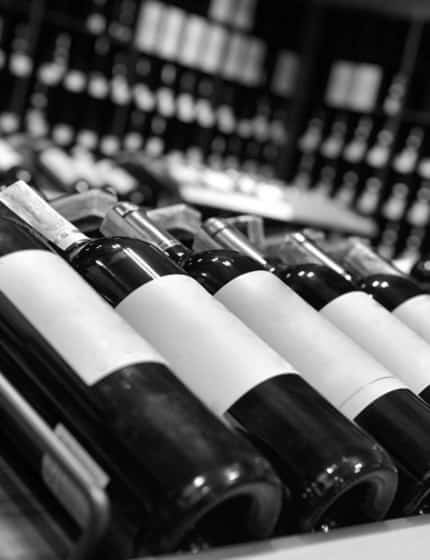 Features you won't find anywhere else
From Cellar Fifty-Five's owner, Brett Laurvick:
As a native of Washington State's wine country and an avid wine collector with a WSET certification from the Napa Valley Wine Academy, I know the details that are important to wine collectors.
That's why we've included premium wine storage features you won't find anywhere else in the Sarasota or Lakewood Ranch area:
Natural gas backup generator for continuous climate control
Client private entry 24/7, 365 days a year
Management and storage of your wine club deliveries
Private and secure walk-in wine cellars and lockers
Optional client online inventory, valuation, and tasting notes via CellarTracker
Convenient, discrete location away from coastal flood zones
Secure Category 5 hurricane building
And that's just the highlights! Come see for yourself why Cellar Fifty-Five is Sarasota's best wine storage facility. Call Us Today.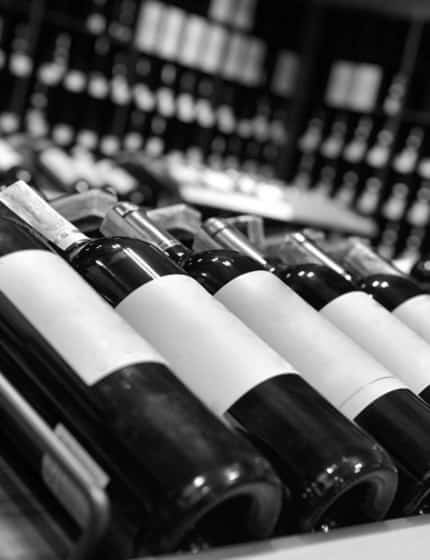 Did you know?

The ideal climate for storing wine is Fifty-Five degrees and 60-70% humidity.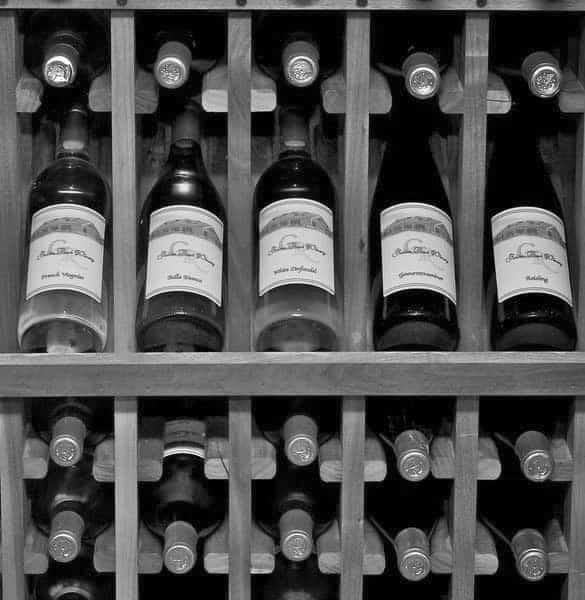 Exclusively for Cellar Fifty-Five Customers

Be the first to know about our upcoming events. Try new, outstanding wines in our lounge and compare notes with other collectors. How? Just join our VIP mailing list today!
Frequently Asked Questions

Premium customers with wine club deliveries can enjoy our white-glove, concierge service. That means we'll store your deliveries in our secure holding cage, or if you choose, we will place your shipments in your locker for you. Please ask us about additional premium member benefits.
CellarTracker is an online platform for managing inventory, valuations, and drinking windows of the wines you own. With over 500,000 users and 50,000,000+ bottles in their database, users can conveniently manage any size collection. With this free service, users can print barcode labels for each bottle and use the CellarTracker phone app to add or remove bottles from their collection. You'll receive guidance from the tasting notes of other users who own the same bottles and whether the bottle is ready to open or hold for additional time. The possibilities are endless and indispensable for any wine lover. Learn more about CellarTracker here.
We love talking about wine and helping our customers. So if you have questions about a particular type of wine, winery, or wine region - please ask and we will share what we know or will try to connect you with someone who does. Have a good wine story? We'd love to hear about it. We also have suggestions and solutions for organizing our lockers from racks to storage crates and more.
Most definitely. If your homeowner's insurance doesn't cover it, we can refer you to an agent specializing in wine policies.
Yes, customers who store wine at Cellar Fifty-Five may book our lounge for special events. We allow full use of our TV, kitchenette (fridge, micro, sink, dishwasher) and wine glasses. For booking details, call 941-704-0404.
8229 Vicela Dr,
Sarasota, FL 34240
Monday - Friday 10am - 5pm
Saturdays- Appointment Only.
Please call 941-704-0404 to schedule.